To see our hours of operations click here. Below our the planned special events.
***CANCELED DUE TO WEATHER***
Saturday December 1st at 6:30pm – Opening Night

The Camuso Holiday Display will now open on Sunday December 2nd at 5pm – There will be no lighting ceremony but please come on out and enjoy the display with us.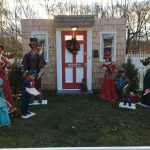 Wednesday December 5th at 5:30pm – Menorah Lighting
The annual Menorah Lighting will take place on Wednesday December 5th at 5:30pm led by Rabbi Cliff Kilwin of Temple B'Nai Abraham.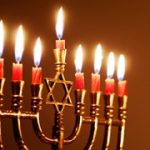 Saturday December 8th at 6:30pm  UNICO Santa Visit & Clydesdale Horses
The Livingston UNICO will sponsor a visit from Santa and one of his elves at 6:30pm. The night will also feature the Clydesdale Horses and Family Wagon Rides.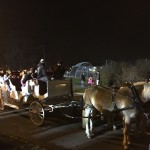 Saturday December 15 at 7pm – Fire Dept and First Aid Squad Night
Livingston Fire Departement / Livingston First Aid Squad Activity Night and Santa Arrives on a fire engine. There will be a train ride for kids sponsored by Schumacher Chevrolet as well as appearances by Optimus Prime and Wonder Women!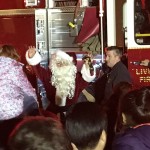 Please note that all the above events are free to the public
and all are invited attend.