To see our hours of operations click here. Below our the planned special events.
2019 Events
Saturday December 7, 2019 at 6:30pm – Opening Night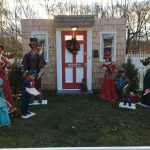 Tuesday December 10, 2019 – Livingston Advisory Committee for Disabilities Evening – 4:30pm to 6:30pm
Saturday December 14 at 7pm – Livingston Fire Dept and First Aid Squad Night
Livingston Fire Department & Livingston First Aid Squad Activity Night. Santa Claus arrives on a fire engine.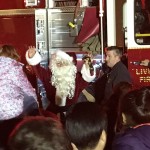 Saturday December 21, 2019 from 7pm-10pm – Santa is Coming to Town (Sponsored by Livingston UNICO)
Please note that all the above events are free to the public
and all are invited attend. Events Are Weather Permitting and subject to cancellation.